A Merry yet Safe Christmas Activity at Popeye Village Malta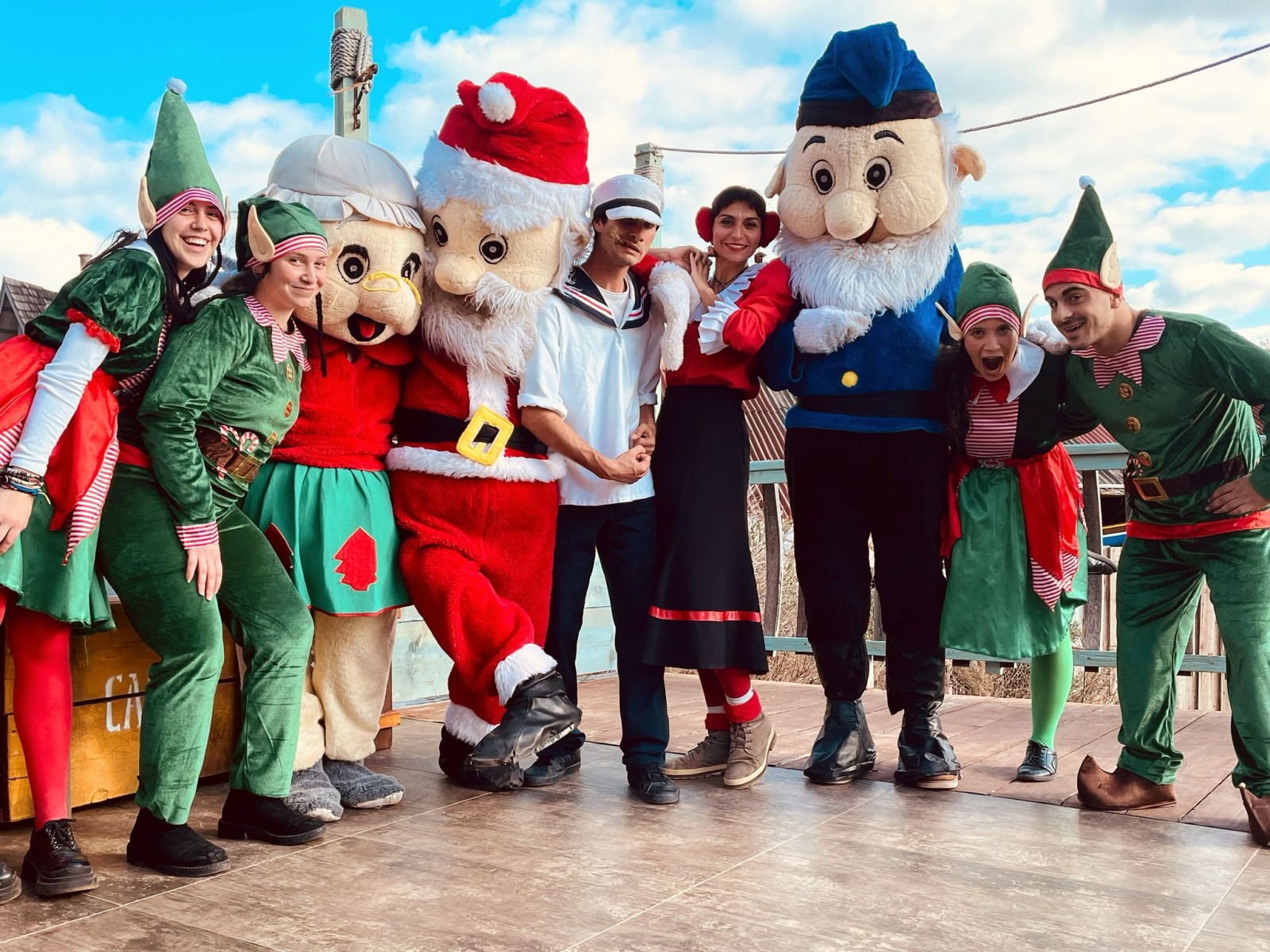 22 Dec
A Merry yet Safe Christmas Activity at Popeye Village Malta
---
This year there is no magical place to enjoy a Merry yet Safe Christmas Activity at
Popeye Village Malta
With Santa's Toy Town – a seven room magical village witnessing all of Santa's elves working hard to prepare toys for Santa to deliver on Christmas eve, a spectacular mascot parade for all the family to enjoy, Christmas Dancing, puppet shows and sing along to all the popular Christmas songs are just few of the activities you and your family can enjoy whilst visiting.
The Christmas Package includes the following:
• Entrance to Popeye's Film Set
• A variety of Popeye & Christmas themed Animation Shows
• Entrance to Santa's Toy-town
• Mascot Parade
• Access to Popeye's Comic Museum
• Entrance to the Cinema (15 minute Documentary of the Film Set)
• Silver Smith Demonstrations
• Use of Nine-Hole Mini-Golf course
• Free Photo for every paying child
• Free Sweet Goodie Bag for every paying child
• Free Postcard
• Free Popcorn
Open daily till to January 6th
Children (3-12 years) at € 12.50 - including photo with Santa, Goodie Bag and a Voucher too!!!
1. All Animation Shows are held outdoors
2. The Film Set has over 75 Hand Sanitization Station
3. Children Cannot sit on Santa's lap but still sit in front of him for a photo.
4. Only one bubble at a time can walk through Santa's Toy Town at a time.
5. Mask wearing is obligatory.
6. We will have Limited daily entrances and will make sure families are keeping their distance apart.
7 . All our hand rails are disinfected regularly.
Even though it cannot be the same Christmas as we had before we still want to spread the Christmas Cheer for all our little guests to enjoy.
So do come and visit us, even if for a while, let us not lose HOPE on the greatest time of the year!!
You can pre-purchase your tickets on https://popeyemalta.com/packages-menu/seasonal/christmas-packages.html
For further information please send us email on info@popeyemalta.com or send us private message Facebook : Popeye Village Malta or call 21524782 / 3 /4