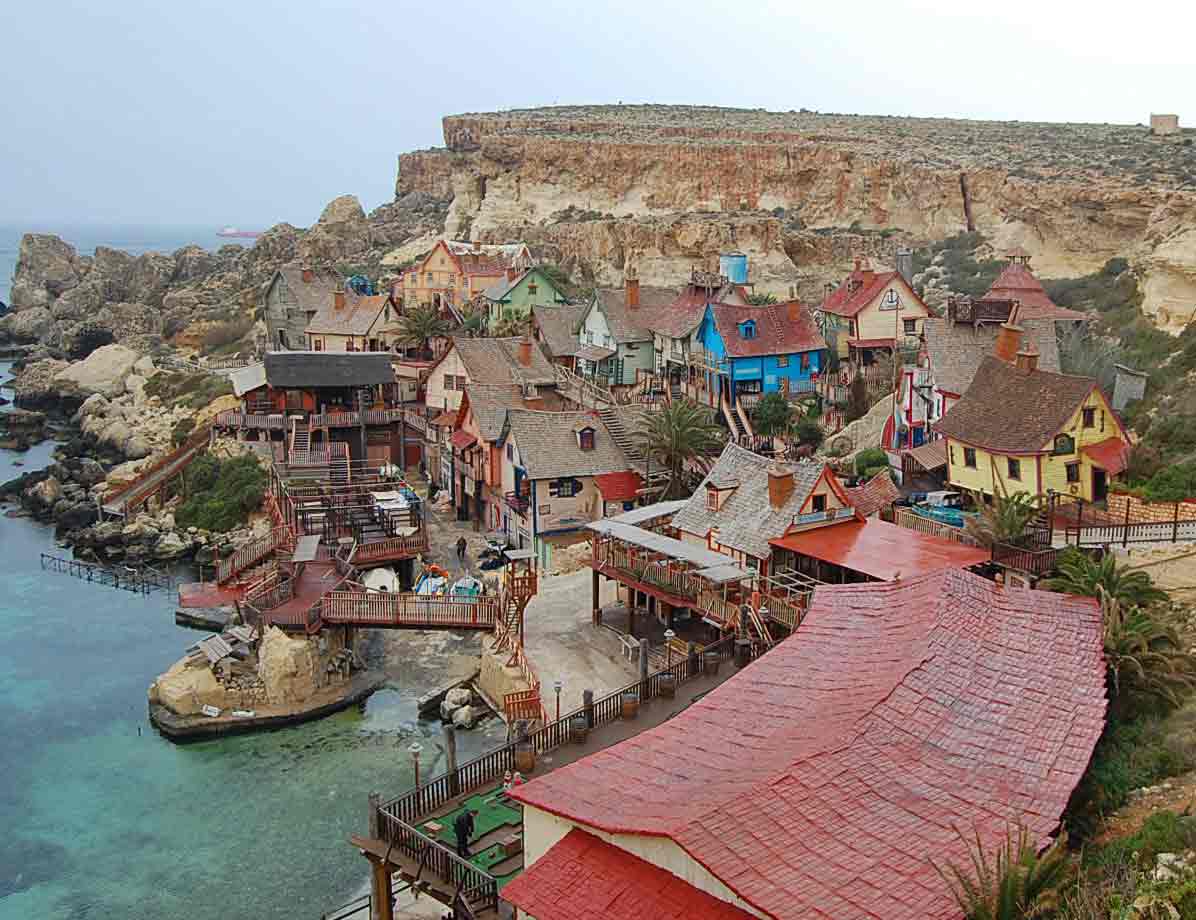 Winter Package
Availability: 01/05/2021 - 31/05/21, 06/11/21 - 31/05/22
Opening Hours : We are open from Tuesdays to Sundays from 10.30 a.m. - 5.30 p.m.
Please note that as until further notice we will be CLOSED on every Monday. The film set will open as usual from Tuesday straight to Sunday from 10.30 a.m. till 5.30 p.m.
When visiting Malta over the winter period always make sure to put Popeye Village in your holiday itinerary. Whether travelling alone, with some friends or with your family, we promise that you will spend a whole day of enjoyment, laughter and fun.
Includes:
Entrance to Popeye's Film Set
A variety of Animation Shows
Access to Popeye's Comic Museum
Entrance to the Cinema (for a 15 minute Documentary of the Film Set)
Silver Smith Demonstrations
Entrances to Santa's Toy Town
Use of Nine-Hole Mini-Golf course
Free Popcorn
Free Postcard
Price : Adults : € 11.00 Children (3-12yrs) / Pensioners : €9.00
(Tickets bought online are not refundable)
Book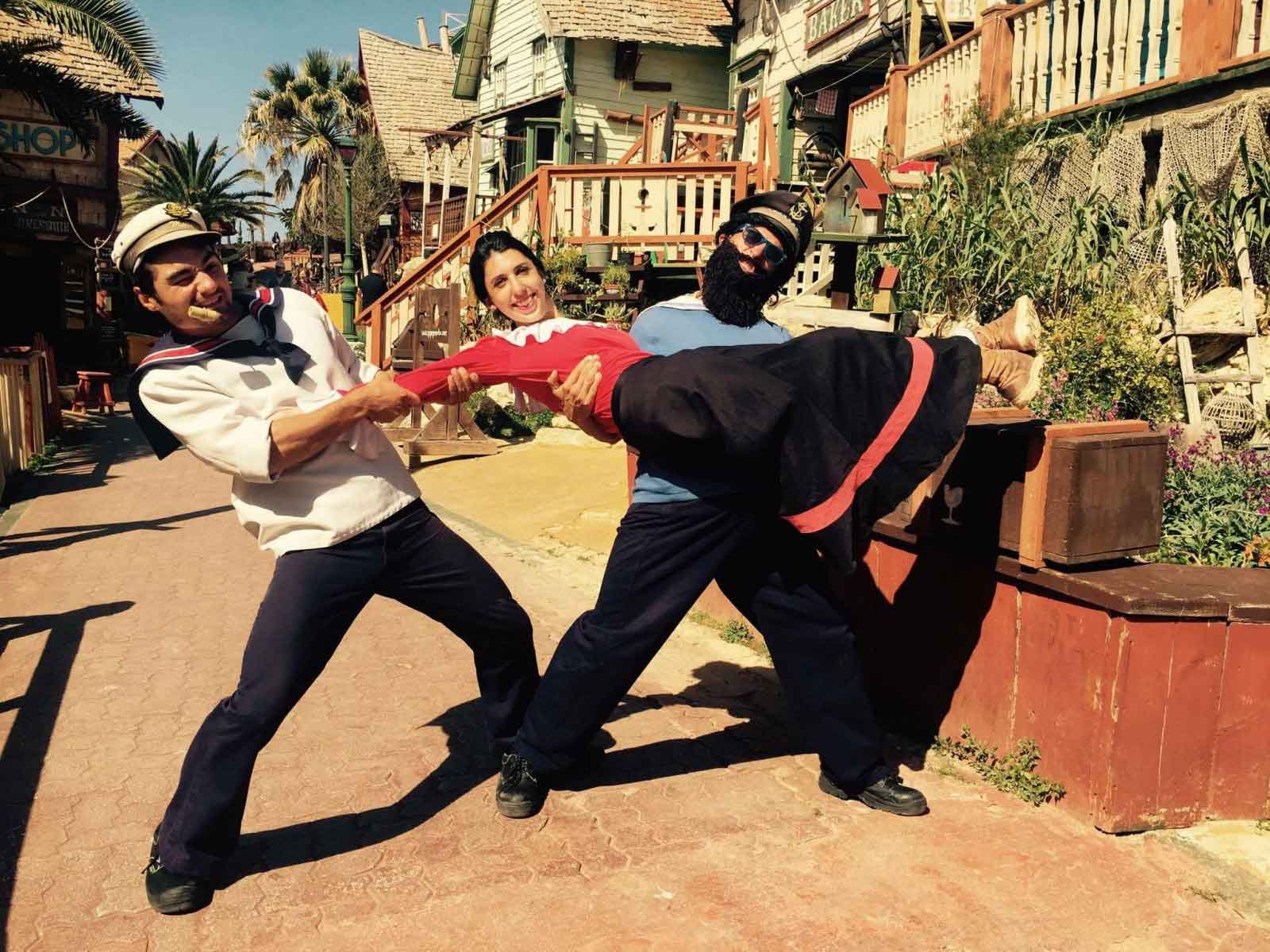 Winter Village
Availability: 06/11/20 - 31/05/21, 06/11/21 - 31/05/22

Start your day with a bang and meet Popeye, Olive Oyl, Captain Bluto and their friends and enjoy their numerous animation shows carried out continuously all along the village.

Roam around the whole village and appreciate this almost 40 year old structure still in its original glory. Visit Popeye's house and take pictures in the sailor's nook. Make your way to the school, the firehouse, the dentist shop and the baker – all of which depicted clearly in the 1980s musical movie – Popeye. Get to know more about the movie and the building of the film-set in the very detailed 15 minute documentary showing continuously in the cinema. Than make your way to Popeye's comic museum – to see all the memorabilia that has been collected throughout the years. Visit our blissful elves that are always busy at work preparing hundreds of thousands of presents for all your little ones around the world to be delivered on Christmas Eve. Whilst you are in their magical toy town, make sure to get a glimpse of the cuddly polar bears and also keep an open eye for our XMAS surprise?!
(Tickets bought online are not refundable)
Book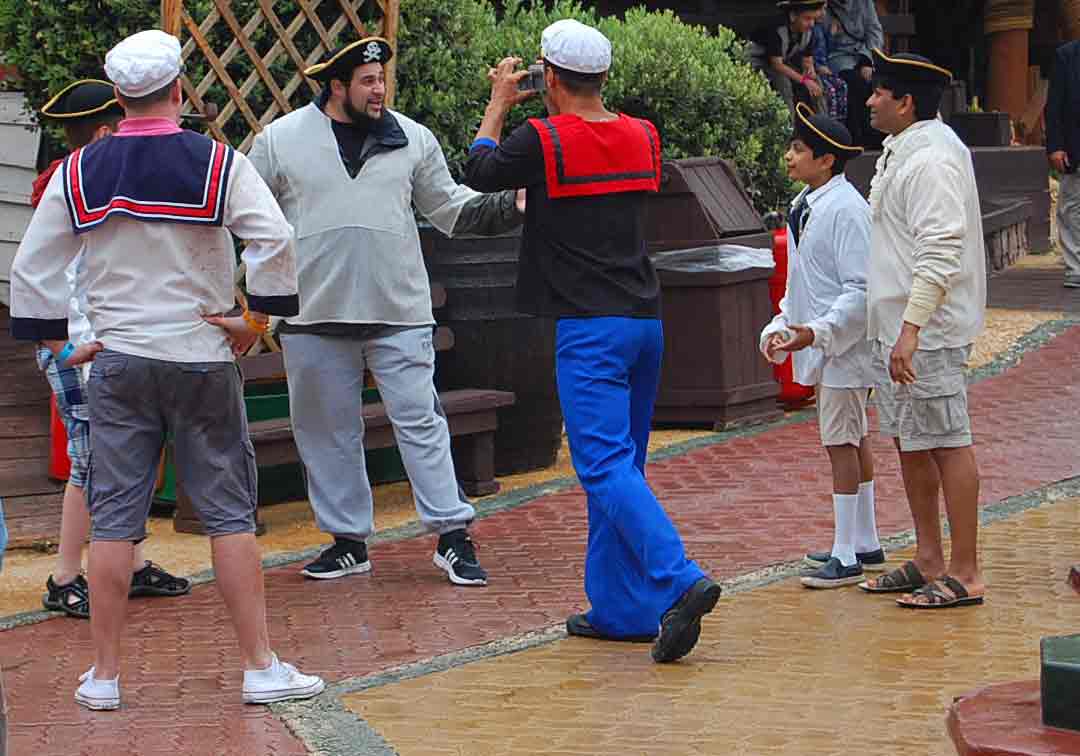 Winter Attractions
Availability: 06/11/20 - 31/05/21, 06/11/21 - 31/05/22
Later, be part of a cast and become movie stars for one day by staring in an actual movie. From plotting the scenes, to rehearsals, to costume-picking and the actual filming, you and your friends will have a blast and taste the life of your Hollywood idols. At the end of the stay, you will visit our cinema to experience the Premier of your very own movie. Copies of this epic thriller can be purchased after the preview! Please be aware that ample chuckles and numerous shots are a guarantee.

After lunch, you can stop by and get a glimpse of how traditional Maltese silver filigree is created. Appreciate this authentic jewellery-making and a part of Maltese culture that has been handed down from one generation to the next. Purchasing of this work-of-art is available. End your day at the village by bringing out the Tiger Woods in you. Participate in a golfing tournament and try to take home the victory of a 9-hole mini golf session. This will surely be a good exercise to demonstrate your skills. Be careful – competition gets fiercer by the seconds.
(Tickets bought online are not refundable)
Book