Temporarily Road Closure - please use free transport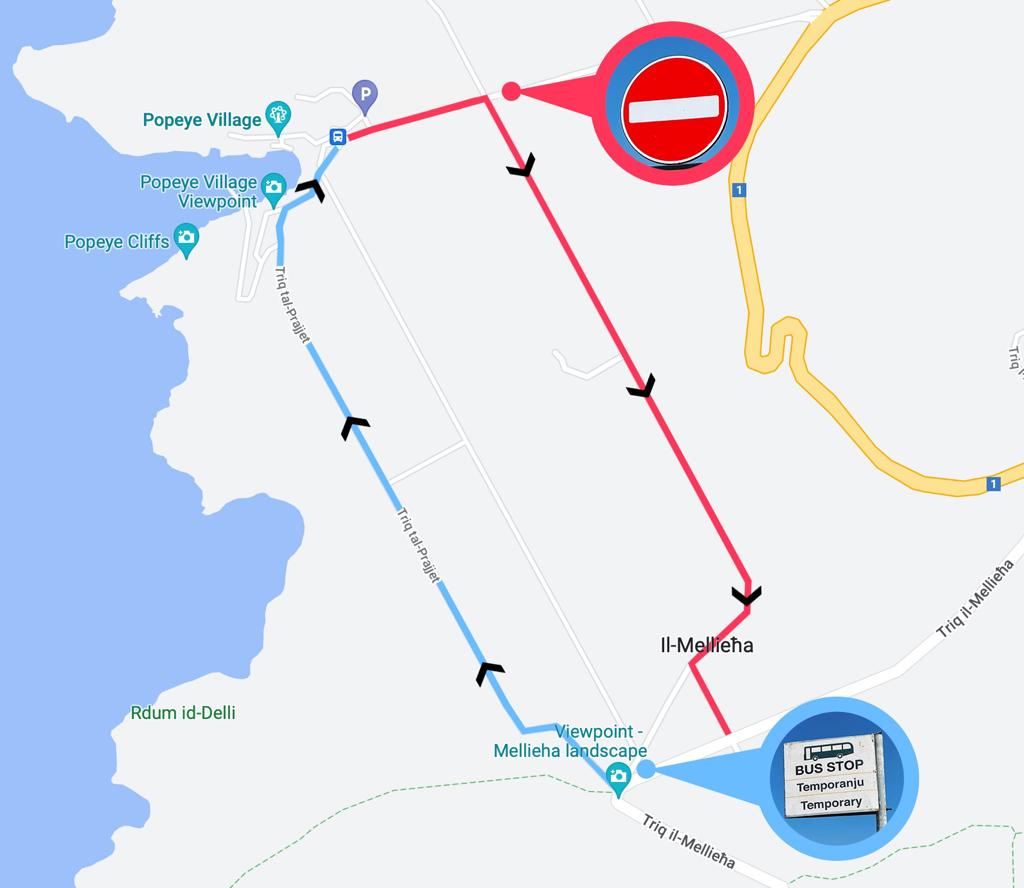 02 Jun
Temporarily Road Closure - please use free transport
---
Dear Esteemed guests,
From the weekend of June 3rd Triq il-Prajjet (the road leading from Mellieha Bypass (close to Seabank Hotel) into Popeye Village will be temporarily closed for vehicles due to road works. Access to Popeye Village by vehicle can be done from Manikata side (Triq Tal- Prajjet) and is open ONLY TO Popeye Village.
People coming to the film set by walk from Għadira Bay will be allowed in.
the "Skrajda" bus stop by The Seabank Hotel will be granted free transport to Popeye Village which will run from 10 a.m. to 6 p.m. For use of the transport kindly call or text us on 00356 79524782 or facebook message on Popeye Village Malta once you are at the bus stop and we will send the mini van to pick you up.