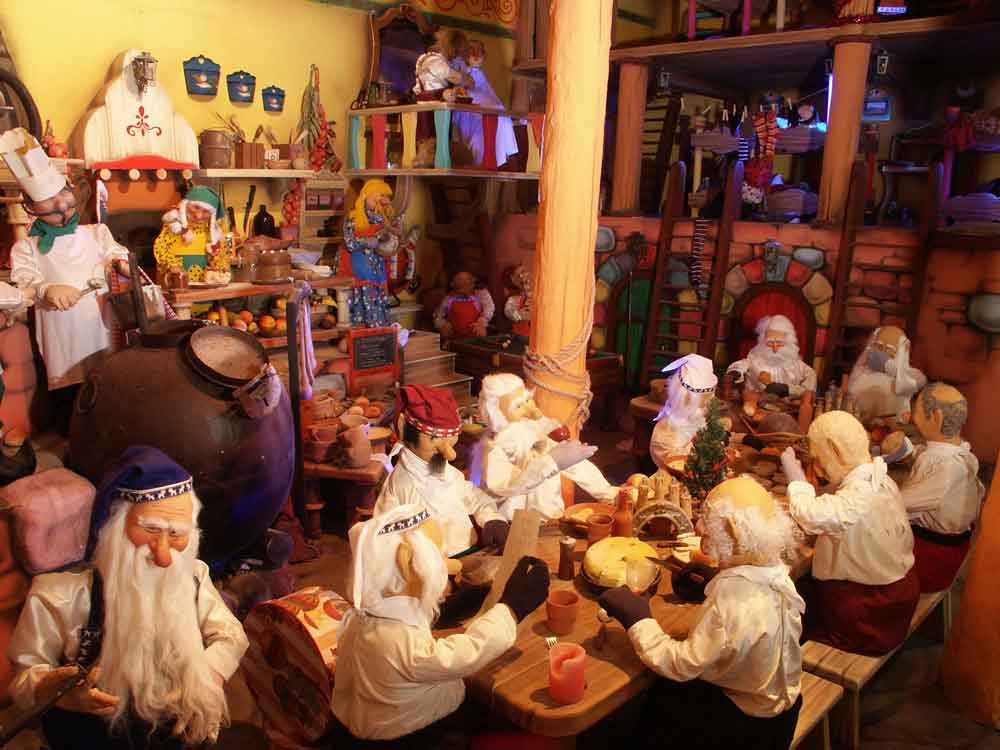 27 Dec
Christmas 2016 package
---
2016 Christmas package
Popeye Village yet again turns into a Christmas wonderland where the young and young at heart can enjoy a whole day of activities and events including the ever so magical Santa's Toy Town – a whole village where children can witness first-hand how elves produce toys for all the children around the world to de delivered on Christmas Eve.
The dates our Christmas programme will run are; December: 8th (Public Holiday), 10 & 11 (Weekend), 13 (Public Holiday), 17 & 18 (Weekend) and then from the 24th of December till the 4th of January (Christmas holidays) between 9.30 am till 4.30 pm.
Those visiting will have the opportunity to meet Santa Clause too together with all our fluffy mascots who will be performing our yearly Christmas parade.
Everyone attending can join our Christmas themed animation programme as well as allow the children to enjoy an entertaining animation show as well as Christmas Crafts.
Prices: Adult @ €10.50 and Children between 3 to 12 years @ €8.50
(free gift from Santa will be given to paying children only, but you can opt to pay small fee for the gift if you would like your child who is under 3yrs of age to get a present from Santa)
10.00 The Ding Dong Dance
10.20 Bluto the choir boy
10.45 The Gift of giving
11.10 Christmas Mascot Parade
11.40 The Family bond games
12.20 Take2- Make your own Christmas movie!
13.40 The Gift of giving
13.50 Bluto the choir boy (Puppet Show)
14.15 Christmas Mascot Parade
14.40 Take2- Make your own Christmas movie!
16.00 The Ding Dong Dance
16.30 Close
Ongoing Crafts, games, balloon modelling and
Face-painting inside the Roughhouse
SANTA IS LOCATED IN Olives House
OTHER ACTIVITIES AND PLACES OF INTEREST
FREE SILVERSMITH FILIGREE DEMONSTRATION
FREE POSTCARD FROM SOUVENIR SHOP
FREE SM GLASS OF MULLED WINE
FAMILY GAMES AREA + FACE PAINTING
CINEMA INFO ON FILM SET
POPEYE THE CARTOON MUSEUM
THE POPEYE MOVIE INFO ROOM
THE POPEYE MOVIE MUSIC INFO ROOM
SEAFARERS BAR & RESTAURANT
MINI GOLF
For further information please send us email on info@popeyemalta.com or send us private message or call 21524782 / 3 /4