EXTRA DAY!!! Viva ... Viva... Il-Karnival!!!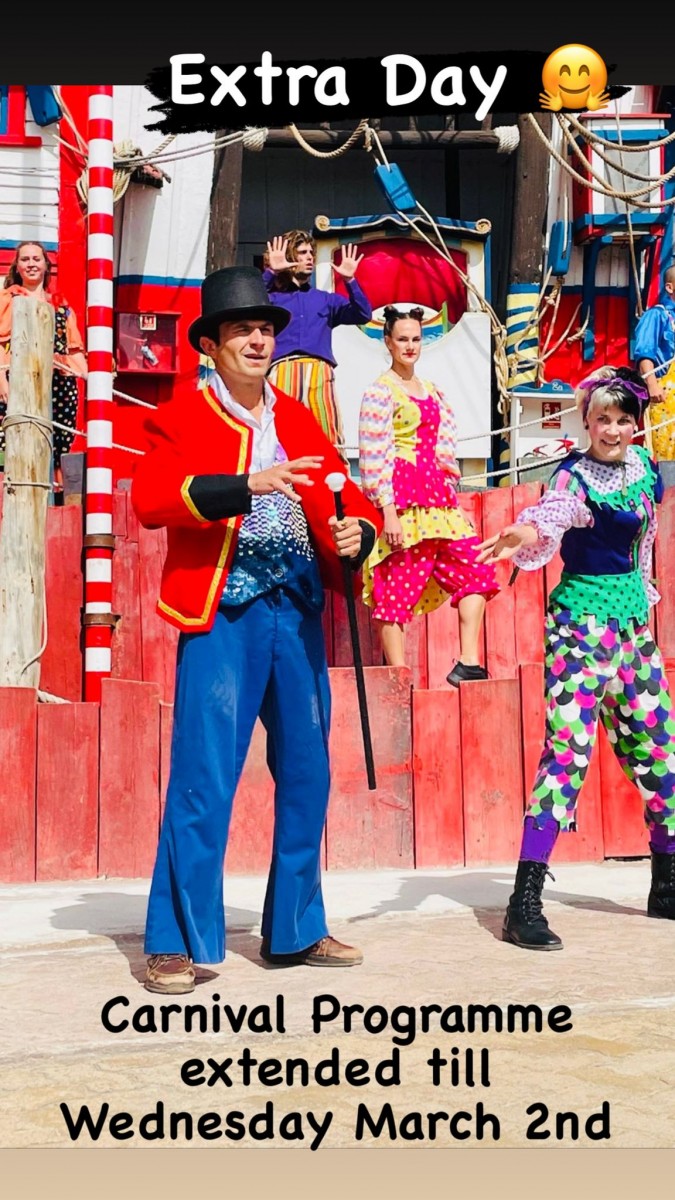 28 Feb
EXTRA DAY!!! Viva ... Viva... Il-Karnival!!!
---
Since the Carnival programme was so well recieved... Popeye has decided to extend the festivities till Wednesday March 2nd!!!
Join us at
Popeye Village Malta
for a colourful carnival experience. Join in the carnival dancing, enjoy the shows and have a
#fun
#day
#out
here with us on set till March 2nd where we will be celebrating Carnival 'for the young… and young at heart' between 10.30 a.m. to 4.30 p.m.
• Entrance to Popeye Filmset
• Animation Shows
• Carnival Dance for Kids
• Carnival Parade
• Family Games
• Mini-Golf
• Scavenger Hunt
• Free Popcorn
• Free Postcard
• Free Photo (per paying Child)
We encourage everyone to come in their carnival costumes.
Price @ €15.00 per adult and €12.00 per child
For further information please send us email on info@popeyemalta.com or send us private message Facebook : Popeye Village Malta or call 21524782 / 3 /4